Dextrin Powder, Yellow Dextrin Manufacturer from Ahmedabad
Starke adhesive is the leading manufacturer, exporter, and supplier of the best quality adhesives. We are well-known exporters of starch-based adhesive in the international market for offering quality products. Our wide range of products is cold pasting gum powder, corrugation gum powder, paper tube gum powder, white dextrin powder, yellow dextrin powder, oxidized starch, cationic starch, spray starch, thin boiling starch, one-shot starch, drilling starch, maize native starch, tapioca native starch and much more.
We offer these products at reasonable prices. We are the largest exporter of dextrin powder adhesives to many countries. Dextrin Powder Adhesive is made by roasting the starch in the presence of an acid catalyst.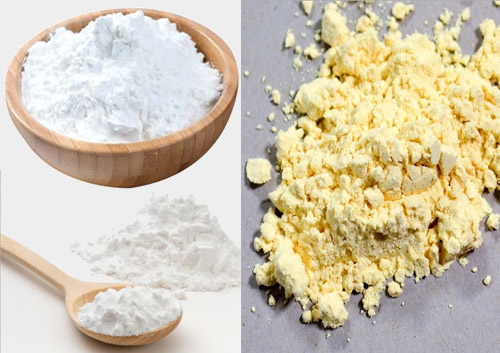 Dextrin powder adhesives are easy to clean up unlike other glues; it is water-based glue. It comes with hot and cold resistance properties. Dextrin adhesives are mainly used for carton sealing. It is mixed with water to form a thick paste, to use for sealing the carton. The low weight of dextrin powder adhesive is made by hydrolysis of the starch.
 Dextrin powder adhesive is easy to store and has binding strength to resist breakage. It is easy to store and is light in weight. Dextrin powder adhesive is available in two colors that are white and yellow. Whenever you need any guidance, feel free to contact us.
Related Searches: Dextrin Powder Exporter | White Dextrin Manufacturers | Yellow Dextrin | Brown Dextrin | White Dextrin and Brown Dextrine | Dextrin Powder Suppliers in India